Who could've predicted 2020 would be so… HARD. The Coronavirus has brought loads of uncertainty, fear and struggle. Business owners notice a big revenue drop, and some even have to shut their doors for an unknown period of time due to government orders. Staying indoors is hard, but it's the only way we know how to fight this invisible war. To help small business owners, Agraba has come up with a few survival tips to get you through these uncertain times.
1) Encourage Clients to Book Ahead.
To protect ourselves and our loved ones, we must social distance. With that said, we don't want clients bundling up together in the waiting room. To avoid this, encourage your clients to book an appointment ahead of time. Book your services in advance for the next year or so.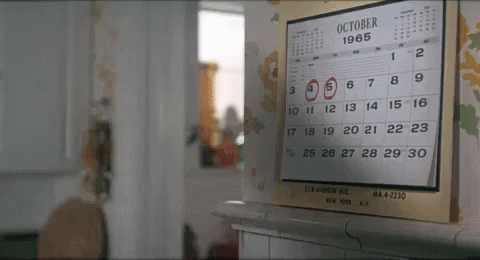 2) Invest in Your Social Media Business Pages.
There's no denying it, social media is the most effective way one can promote their business during these times. While we are all locked in, connecting with our audience can seem difficult. However, this is the time to become active on your social platforms and create those online connections. Create valuable content for your current clients and for the clients you desire. I recommend posting funny content once in a while to lighten up people's mood during these hard times.
I've noticed a lot of Instagram TVs being uploaded lately. This is a great idea because people are scrolling through their socials looking for something to watch! Whether you are a photographer or a makeup artist, you can create a short quality clip with relatable content that invites people to continue scrolling through your socials. Here is a great example of a hair salon owner who uploads tutorials and tips for curly hair through her Instagram!
Go WILD! Open a YouTube account with tutorials about your industry, recommendations on best products and more! Even landscapers could go on amazon to open a shopping list and recommend the best types of gardening equipment for DIY gardening during these times! 3) Optimize Your Online Presence.
Does your business have a Facebook page? An Instagram page? If it doesn't now would be the perfect time to open it. Encourage your clients to follow you on your social platforms by sending out invitations to like your page.
4) Understand Search Engine Optimization (SEO) 
SEO is optimizing your online content (website, blogs, Facebook page) to Google's search engine so that people can easily find you on Google. This means that when someone searches on Google for something related to your business your name will come up amongst the first results. I highly recommend Neil Patel's Youtube channel and website for more tips!
5) Online Courses:
A great way to improve your skills is through online courses. Now, this can go many different ways with different professions, a hairstylist might look up new coloring trends whereas a mechanic might restock his inventory. There are a couple of courses that are beneficial to all business owners, mostly, in the marketing department. Try Google's Ad Words courses. Or if that's a little too overwhelming, check out Agraba's easy instant google ads here.
6) Improve and Update Your Website.
It's finally time to get rid of the horrendous and outdated website your 19-year-old nephew built for you. Yes, the thing you always wanted to do but never had the time. Guess what, now you have all the time in the world. All you need are a few YouTube videos. They'll show you how to create a beautiful and modern website. Remember, the way your website looks is your online storefront. It represents you and your business- the better it looks the more professional your business looks. 38 percent of people will stop engaging if your website isn't attractive (source).  Impress your clients with a beautiful and modern new website design. Take the time to read or watch the endless amount of content out there about building and designing the best website. Think of it as something to play around with. Drag and drop all kinds of tools to make your new design look best! Here are a few systems you could use to build a website and a couple of tutorials to along! Wix tutorial, GoDaddy tutorial.
I hope this article helps you promote and grow your business during the Coronavirus crisis. Use this time to your advantage and be productive. However, remember that it's okay to have some unproductive days, it happens to the best of us. If you have any more tips or any questions I would love to hear from you in the comments below. Stay safe!