Hey,  hairstylists! I'm sure we can all agree that haircuts and hair salons aren't a new concept. Most men get hair cuts every 2-3 months and women every 6-8 months. Everyone needs haircuts on a regular basis, so how is it that many hairdressers struggle to keep & increase their client base?  Here are a few hair salon promotions ideas to get more clients to your business, increase your client base & get them back every 2-6 months!
Loyalty Programs or Punch Cards For Your Salon
Like referral discounts, it's always nice to recognize great clients. For every 10 visits, give a discount for the 11th. Or, if they've been coming to you long enough for the prices of services to rise, consider giving them the original price. Customer loyalty is hugely important to any business.
Put Up A Hair Salon Website
Nowadays, building a website is the most fundamental hair salon promotion idea to promote your online presence. While planning your website include photos of your work that you are proud of, make sure to set a specific color theme so that your website looks aesthetically pleasing to the eye. Don't forget to include working hours so people know when to come in and a contact form for people to leave their information. Give your team a little credit, add an about us section an introduce your team to your customers. Try talking to your web developer and ask him/her to sync your Google calendar to your website so that clients can set appointments online! be sure to add your pricing list so that clients aren't surprised after their cut. Owning a website is like owning online real estate, your website represents your online presence but remember, without a realtor to advertise your real estate nobody will know your real estate is on the market. Which leads nicely to my second tip:
Offer Salon Referral Discounts
Once I find a hairdresser or manicurist that I love, I'm likely to recommend them to all my friends. Why not give your customers a little bonus for doing your hair salon advertising for free and sending new clients your way? I recommend an email or postcard with a nice note, "Thanks for referring us to your friend, Jane! We're so pleased you thought of us, that we want you to know we're thinking of you, too. Here is $15 off your next visit." Even set up a sign that says "Bring 2 Friends Get 15$ Off Your Next Visit".
Hair Salon Online Advertising

 
Imagine online advertising as the realtor to your hair salon website. You need Google ads to display your website on their platform so that potential clients can discover it. Basically, online advertising makes sure people in your area know your website exists and directs them to it. Google ads make it so that whenever a potential client in your area searches for "hair salon around me" or "best hair stylists" they will see your ad, click on it and get transferred to your website where, according to the way the website looks, they will decide whether or not to do business with you. You can learn online Facebook and Google ads with about a day or two of online studying. From someone who spent hours studying Google ads and still hasn't understood the concept well enough to make it work the way, I want it to… I don't recommend it. You can hire an online advertising specialist but those are also super expensive. A good solution for Google ads specifically is Agraba. You can do Google Ads yourself without having to study for 2 days, the platform shortens the process as long as you type in your business name, location, and profession. Choose from a list of search terms and ready-made ads. It's still in its early stages but it works well. They even offer a free 7 day Google ads trial to try out their features. Here are a few things you should include in your Google ad formulations: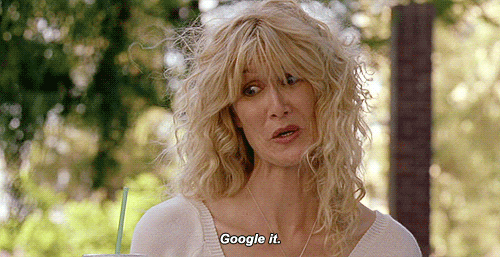 Include a clear call to action we recommend adding a discount of some kind for users that set their appointment online– "Get -20% off online appointments today" or "Set Your Appointment Now"! For example.
Avoid using words like "cheap" instead use wordings like – "fairly priced" or "affordable"
Invest a lot of thought in your ad descriptions. Write about your best selling characteristics- "20 years of experience", "Brazilian hair treatments",  "award-winning hairstylists" or " best hair stylists in Dallas".
Direct your "ad clickers" to your appointment booking page rather than your homepage. Usually, hair salon homepages are full of options and attention-grabbing photos. Don't distract your users by giving them too many options.
 We don't have a solution for facebook ads though if you know of a good one or want us to know what your thought of Agraba let us know in the comments below.

Social Media Advertising for Hair Stylists

:
As a hairstylist, you have personally experienced the fear woman have of cutting their hair. The thought of putting their hair in the hands of a stranger and giving up control is hard for almost any woman.  Social media is a huge tool for hair salons to prove their talent and reassure these woman before they get to you that you will style their hair well. As a woman, I know that going to the hair salon is almost as stressful as going to the dentist. Making sure your hairstylist knows what she/he is doing is super important to the trust between a woman and her hairstylist. Show them they can trust you on Instagram, show them how great you are at cutting and styling hair. Remove any doubt they might have.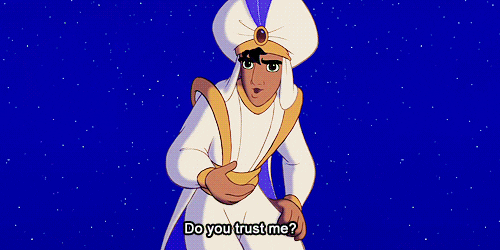 Tips on how to use social media to promote your hair salon
Use Instagram as a sort of experience portfolio.

Create Facebook and Instagram pages that show your talent.

Express client satisfaction and upload photos that are aesthetic to the eye.

Upload hair tutorials for different days of the week so that people are used to your posts and your appearance. 

B

eauty tutorials are a great

hair salon marketing idea especial for social media

many people love seeing someone's hair chopped short and dyed purple, or extensions put in, or nail accessories expertly glued on.

Have your clients share the videos on their personal pages to attract their friends to your salon.

Take pics of your clients after they get their hair done on a background with your hair salon's name and number on it and upload them to your social media accounts.

Link your Instagram to your website so that clients can follow you and check out your Instagram.
With social media influence growing with time it's a great way to market your hair salon while showing off your work to potential clients.  Comment below for any other tips you have to share!


Hair Products
Stocking hair products in your salon is a huge woman magnet. Woman who struggle with their hair usually turn to special hair products. You will be amazed by the amount of money women are willing to spend solely on their hair. Having the best products that aren't usually stocked in the local supermarket can make you the hair product guru. You can even take this a step further and make your hair salon the place for all things hair. Stock hair tyes, clips, extensions, styling tools (flat irons, hair dryers..) as well as hair products to attract a larger audience that will probably also want their hair cut. Understand the different products and the hair textures they could help. This could also be another source of income.
Email Marketing For Hair Stylists 
This is such a simple and powerful marketing tactic. Getting an email address is like getting keys to the castle—you can use them for appointment reminders, newsletter updates, referral bonuses, and remarketing lists on Facebook.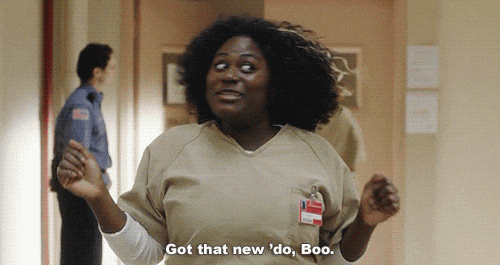 That's all for today folkes! Good Luck And Good Hair Salon Promoting! We would love to answer any questions you have in the comments below. Do you guys have tips you can give other hair salons? share them with us in the comments below.