Effective yoga studio marketing tips and promotion ideas to drive sales to your yoga business.
Yoga is more than a practice that involves bending and twisting your body into impossible positions, bringing your students closer together and to themselves through spirituality and exercise has no substitute. That's why yoga teaching is a super important job. How amazing is it that your job is just to love to do yoga, to live the yoga lifestyle all while incorporating your beliefs and lifestyle into your class? NO office NO boss, every day with the sun on our skin. If only we were able to just live our lives this way… having the freedom to live with yoga as our life path can only be accomplished by making sure our weekly yoga classes are full. We know, the yoga philosophy probably doesn't have a lot of room for marketing or branding but, we promise, it really isn't that complicated & it needs to be done. Here are a few tips on how to market your yoga studio an accumulate as many yoga thirsty enthusiasts as you can. Don't worry, we'll help you promote your yoga studio and bring in more clients to your class.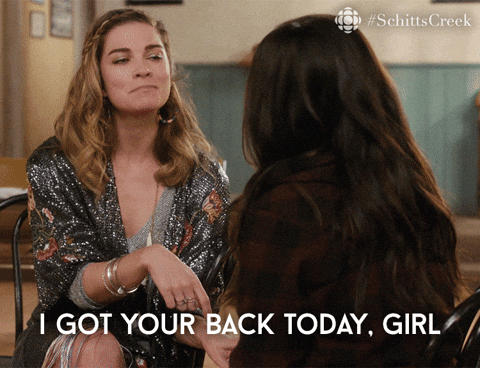 Organize A Yoga Workshop
Yoga workshops are like yoga retreats. Guests stay in a residence and participate in daily lectures, lessons, and discussions for the purpose of getting a deeper yoga experience. Workshops are either a couple of hours long or an entire week. the workshop objective is to teach the art of yoga in a more intense and concentrated way. Many people believe these workshops are small breaks from the pressure of day to day routine life. These workshops are a great way to bring in more customers as well as formulate a local yoga community that knows each other and is loyal to your business. Building a community is important because your business will become popular among the locals it will gain respect. Your students and visitors will be encouraged to keep coming back for more.
Branding Your Yoga Studio
Branding, by definition, is a marketing tactic in which a company creates a name, symbol or design that is easily identifiable as belonging to the company. Promote your yoga studio by adding logos to your flyers, emails, and website, print your logo and company name on yoga mats, water bottle's sweat headbands and more to better base your studio's branding and uniqueness. Make your students identify your brand as all things yoga. Branding is an important tool because it gives you a voice to stand out from your competition. When people use yoga mats, water bottles or even exercise bands with your logo on them the associate their entire experience with your yoga studio. So either hire a designer or log into Canva and set your own design style. Your Brand: Once you've defined your mission and determined the visual elements that make up your brand, it's time to put your vision into action! Start incorporating your brand's colors, fonts, logos, and other design elements into your yoga studio's digital footprint – this refers to digital traces like your website, social media profiles, email templates and more.

Social Media Marketing For Yoga Studios
Nowadays, social media is only growing in influence from millions of dollars spent on social media promotions to the new "influencer" profession. It has come to the point where the first thing people do when they wake up is log on to social media. For this reason exactly its important to promote your yoga studio's online presence by opening business pages on all social media platforms. 
Upload photos of your class & merchandise your clients can buy ( yoga mats, yoga balls, etc..).

Your Instagram & Facebook pages should have an aesthetic feel & look to them.

Make people want to come to your class through beautiful encouraging photos, recommendation posts, and videos.

We have noticed that the yoga community is a fan of philosophical quotes to inspire them.

Try uploading videos of yourself dong at home workouts!

Promote a healthy lifestyle by uploading videos of healthy food recipes.

Once you have opened business pages on Instagram facebook and twitter try opening a youtube account and upload different kinds of workouts your clients can do at home.

Make sure to encourage your followers to like and share your youtube videos all over your social media platform so that people following you on Instagram can subscribe to your channel on youtube and get updates on new videos you upload.
Come Up With Class Slang & Group Inside Jokes
Okay so your client base is full BUT, how do you make all these people come to your class every week? It's a well-known fact that people feel more comfortable in a group, we have a tendency to want to belong to something. Class slangs and inside jokes make the random assembly of people coming to your class feel more like a group of friends hanging out.  These people want to feel like they are a part of something special. When their yoga class becomes more than a way to work out and do yoga but also a place for them to laugh and see their friends they will enjoy it much more. Basically, the more fun you make their experience, the more they will want to come back to your yoga studio every week.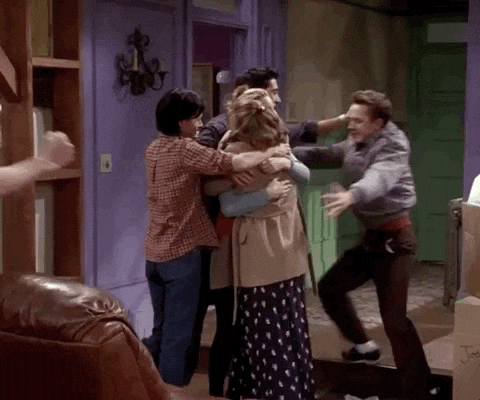 Online Advertising For Yoga Teachers
Another marketing tip for yoga teachers is Online advertising. Online advertising is crucial to your success and maybe one of the most important yoga studio marketing ideas. When people in your area search for "yoga studio near me" on Google you want to be the first name to come up and accumulate as many yoga students as you can. You can learn online Facebook and Google ads with about a day or two of online studying. From someone who spent hours studying Google ads and still hasn't understood the concept well enough to make it work the way, I want it to… I don't recommend it. You can hire an online advertising specialist but those are also super expensive. A good solution for Google ads specifically is Agraba. You can do Google Ads yourself without having to study for 2 days, the platform shortens the process as long as you type in your business name, location, and profession. Choose from a list of search terms and ready-made ads. It's still in its early stages but it works well. They even offer a free 7 day Google ads trial to try out their features. Here are a few things you should include in your Google ad formulations:
Avoid using words like "cheap" & "no money". These aren't adjectives of a respectable yoga business.
Try promoting a specific offer like "Special discount for newcomers". Or go with the classic "Limited time offer" making readers feel they should act quickly.
Use words like"Get", "Click", "Schedule, & "Now " to encourage your users to take a specific action. Use a clear CTA -Call To Action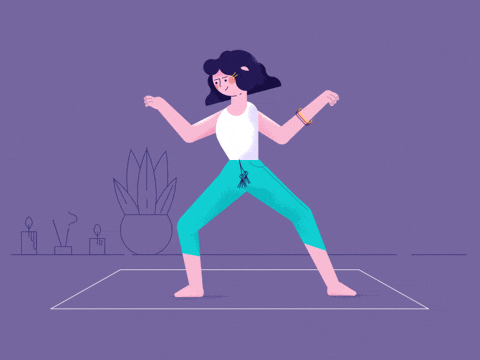 Email newsletter
Email newsletters are a good way to get your customer's attention. Update new techniques, weekly workouts, and more on your email newsletters.  Announce coupons and sales yoga class punch card to get the 10th class free sale to get the customers to your shop. Examples of great emailing platforms are MailChimp or constant contact. Email marketing is a vibrant and powerful way to connect with people it's also a very personal way of reaching your target customers- messages from your friends and family are sitting next to email updates from your yoga studio. Remind your clients to renew their subscription to your class.

Wellness Partners
Your local partners play a big role in promoting your yoga event, too. When you team up with vendors or sponsors in your area, whether charitable or for-profit, you can lean on them to help get the word out there in the community. Fun ways to collaborate with vendors and sponsors include giveaway contests (both online and in-person), free vendor spaces, shout outs and shares on social media (make sure to tag your partners and use relevant hashtags to surface your posts in people's feeds), and more.
Put Up A Website For Your Yoga Studio
Building a website is the first thing businesses do to promote their online presence. Your yoga studio website is the cornerstone of your digital marketing efforts. Owning a website is like owning a studio. There needs to be a place you can send people looking for a yoga studio in your area. A place to display all your class information so that interested clients can find it.
Try uploading sections on your website such as

Schedule & Classes, Yoga styles & Philosophy.
Include an image gallery with photos & videos of your classes. This way readers will feel closer to your yoga studio and are more likely to trust you and choose you for their yoga journey.
Promote your yoga website by making sure the photos you display on your website are of very high quality and are aesthetically pleasing.
I recommend hiring a professional photographer to take pictures of the class, if you have high-quality photos of yourself doing different yoga moves display those as well.
Avoid confusing your users or looking unprofessional by setting a color palette theme to your website and not straying from it.
Be sure to include a "Contact Us" form as a separate section for people to leave their information so you can get back to them regarding any yoga class questions they might have.
Sync your callender to your website so that people can schedule appointments and classes online.
Yoga studio websites should have links to social media, videos of a recorded yoga session so they know what to expect and are more comfortable to schedule a class with you.
Below is an example of a well-designed website. Susanne Rieker is a talented yoga website designer I found online, go check her out!
That's all for now! Follow us on Instagram and Facebook to get updated on the latest blogs.
Got some more yoga marketing tips we missed? Go ahead and let us know in the comments below. Good luck and Good Yoga studio marketing!